New video for Greycoat Software's powerful GIS+CMS software: Land and Environment Management System
Open Aggregates has a new sibling with the launch of the Land and Environment Management System (LEMS)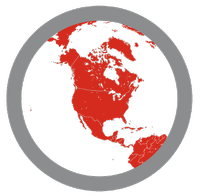 LEMS was created so that a company can easily, securely, and reliably access, add, and modify detailed information about their land holdings including permitted land use, environmental plans and procedures, site licences and certifications, Indigenous consultation documents, and other pragmatic areas.
Features and Benefits
Dynamic mapping of all sites and boundaries.
Custom map overlays to visualise complex issues.
Document Storage and Retrieval.
Photo catalog for each site.
SQL Database integration with reporting to an individually tailored dashboard created with Microsoft PowerPivot.
Individual pages for each site.
Create and track sub-objects for each site (site visits, site contacts, equipment).
Strict security for user roles and data access across company divisions.
Through-the-web access with mobile friendly output for instant access to company data from any location.
This short video provides an introduction of the benefits and features of LEMS:
For more information on LEMS visit our detailed webpage greycoat.ca/software/lems.